Even the Ocean
Motion Demo #1

Available through itch.io or GameJolt for PWYW ($0+).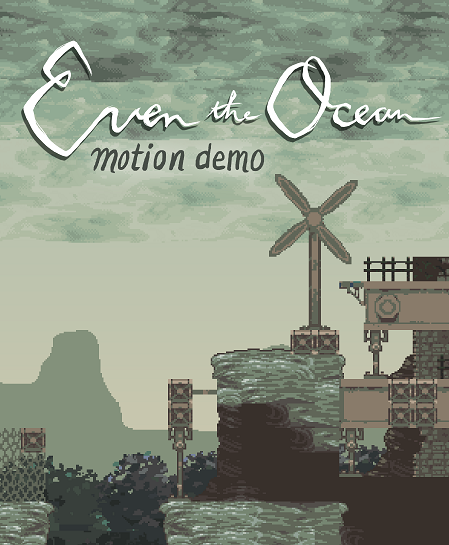 Even the Ocean is a video game for the computer (Steam, etc.) that is comprised of two games, thematically related and mechanically similar, present within the same game.
---
"The Ocean"
In this longform platforming adventure, explore and learn the nature, boundaries and future of an fantasy world with diverse landscapes. Balance your energy bar to modify your horizontal and vertical movement speed as you travel through the world of The Ocean, carving your own style of travelling through The Ocean's many areas. Our intent is to make moving through The Ocean feel similar to combat, in the variety of ways different players decide to make it through a room.
The Ocean takes place mainly in "Nature" and "Gauntlet" areas, Gauntlet areas are linear levels with rising and falling tension in the level design, Nature areas are more nonlinear, wider-open areas populated with NPCs. We hope that the combination of these areas with the NPCs, aesthetics and overarching narrative provide a rich framework for players to interpret the themes and ideas behind The Ocean.
---
"Even"
Even is a woman in her 20s in a fictional present-day seaside town: meet and learn about people around her town, as well as explore Even's thoughts through this slice-of-life walk-and-interact + daydream-exploration-platforming hybrid game that also looks at mechanics developed in The Ocean, but in a shorter manner.
---
Watch this video to best understand what "The Ocean" is.
---
Listen to music from Even the Ocean:
---
---
Follow us - unlock
OceanBucks(tm)
and learn secrets about Even the Ocean at the
Secret Ocean
.


In development by Sean Hogan and Jonathan Kittaka.
We last made Anodyne.
Read the development log.
Fun activities:
Pick a day
,
make a 'level' name
.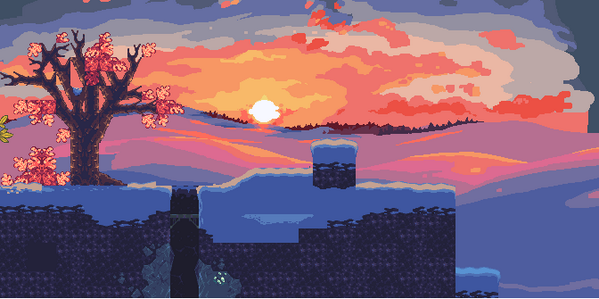 Yes, you can monetize all videos or streams related to the game.
You can pre-pre-order the game (meaning we are still deep in development with no release date yet) if you want, for $7, by going
HERE
. Note that the money is basically for funding development and in the case of some disaster where we don't finish, refunds will not be issued.
Copyright 2013-Forever,
Analgesic Productions LLC
(aka Jon and I)